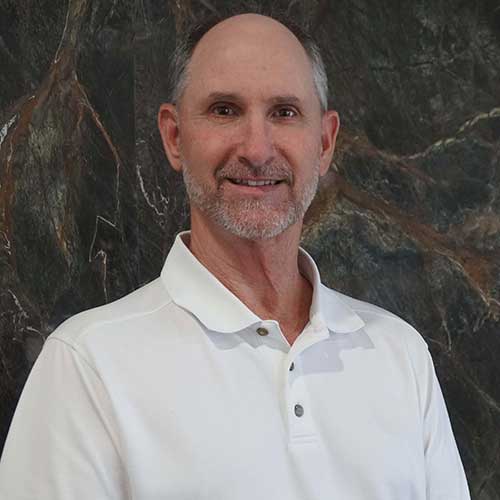 Kenny Scroggins, General Manager
Mr. Scroggins oversees daily operations and all aspects of the business. With twenty-four years of experience in the construction industry and many years in sales, Kenny ensures that our clients are happy and our CEO's goals are met.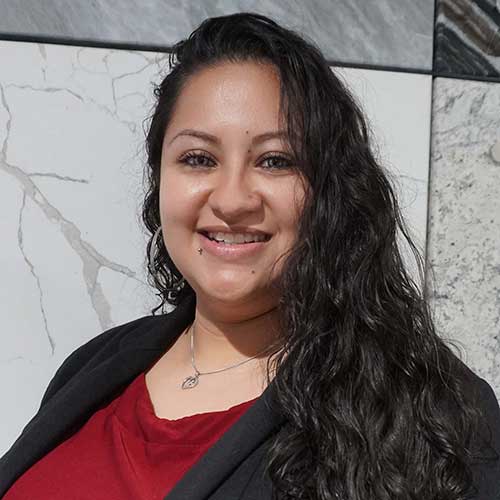 Marce Delgado, Operations Manager
Mrs. Delgado has been with us for over a decade. Without her joyful, warm-hearted, yet firm and professional attitude, not much would get done. Marce (pronounced Marcy) also serves as our Job Processor and Installations Coordinator.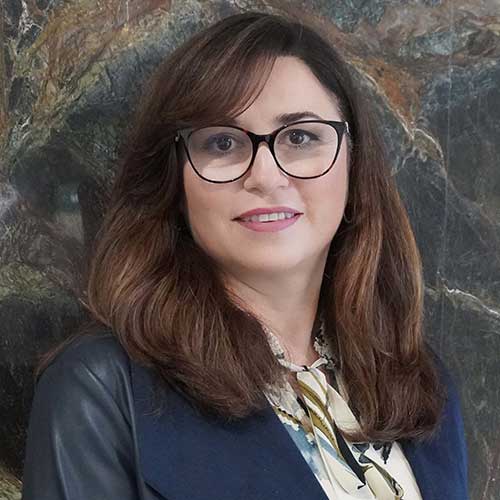 Estela Rodriguez, HR Manager
Estela helps the members of the company feel appreciated and well-trained in their positions . Having worked with many people from different backgrounds in the past has enabled her to generate a good and healthy working environment.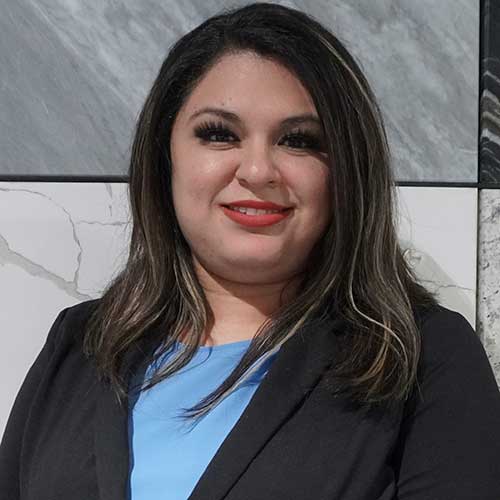 An introvert with a passion for numbers and making them work. As our Accounts Receivable/Accounts Payable team member, Ruth ensures that our clients' materials are ordered and paid for in a timely manner.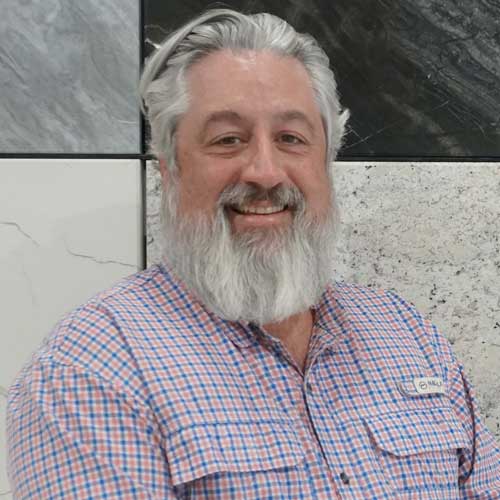 Marco Cola, Sales Manager
Marco's been on both sides of wholesale and fabrication with opportunities to spend time overseas at quarries in Italy and Spain. With vision, attention to detail, and outstanding listening skills, he is an integral member of our company.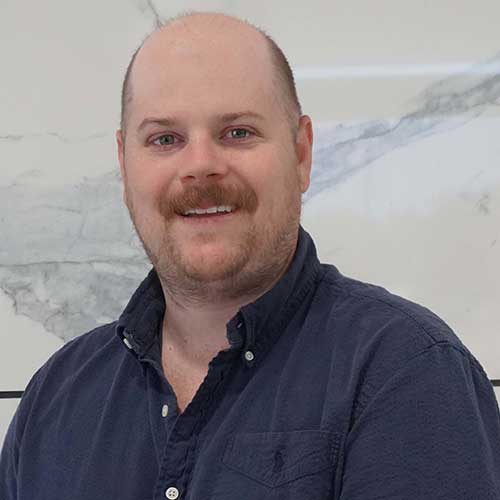 Dan Mallot, Sales & Customer Service
Dan's jam is cold calling, job site visits, customer service, and ensuring all jobs run smoothly from beginning to end. Making customers feel comfortable every day is Dan's priority. He is also in a support role and helps wherever he is needed.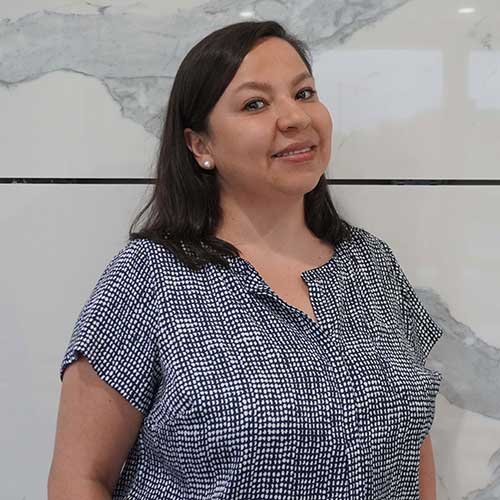 Bibiana Salazar, Process Coordinator
13 years of experience as an Account Receivable Coordinator in NYC, many years of experience in Customer Service, and an AA in Liberal Arts, we consider ourselves lucky to have Bibiana on our team. She is personable and all-around wonderful.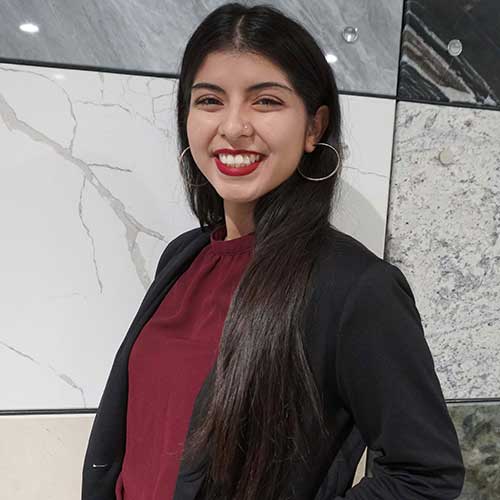 Sarahi Estevez, Junior Production Manager
What sets our company apart is its team members, such as Sarahi. She believes that unified techniques create outstanding craftsmanship, followed by beautiful art. Designing with our clients in mind produces excellence.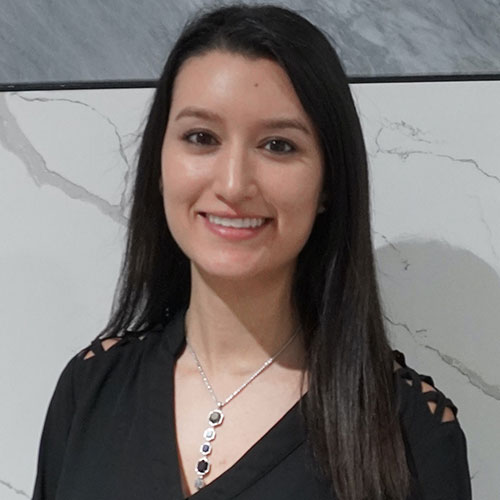 Stephanie Rodriguez, Marketing
A digital and content marketer, and an excellent photographer who provides us with images of our completed projects, team members, and products in our showroom. She possesses outstanding communication skills and a creative mind.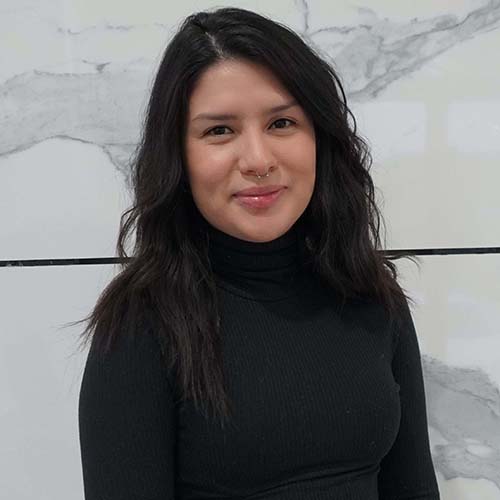 Veronica Vargas, Sales/Project Manager
Veronica's previous positions were in sales, lead design, project management, and as an executive director making Ms. Vargas a solid, invaluable addition to our team. Veronica walks our clients through the selection process to match their maintenance, aesthetic, and budget goals.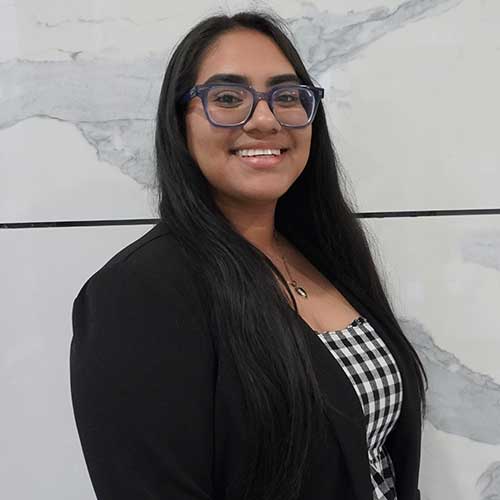 Nathalie Duarte, Job Processing
What makes Nathalie special is that she is very outgoing and cheerful. Always willing to help others achieve their highest potential. Her family has worked in the construction industry for many decades and now it's her time to shine at Natural Stone Designs!