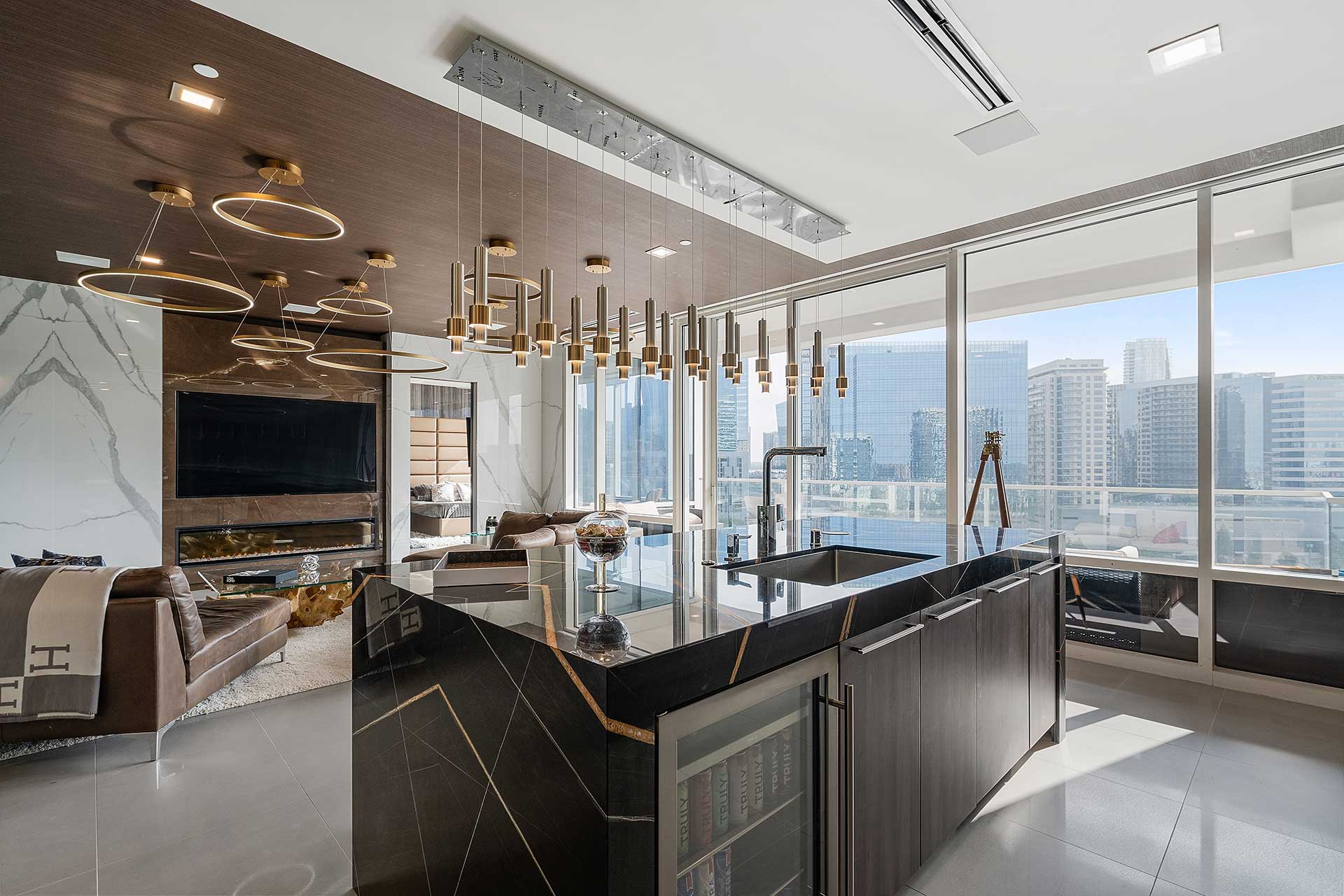 Natural Stone Designs specializes in custom fabrication and installation of natural, engineered, and semi-precious stones for any creative project. We offer a one-stop shop that showcases exotic and unique stones, tiles, and a variety of other materials suited for any exquisite and distinctive taste or décor. We have an in-house registered interior designer who can work on schematics, custom designs, finish selections, and space planning.
We have found a niche in the high-end residential, luxury transportation, hospitality, health care, and commercial real estate industries. Our work can be found in kitchens, bathrooms, fireplaces, and other main areas of residences. Other accomplishments are evident in office buildings, hotels, malls, monument signs, and outdoor projects. Overall, our team is a reflection of our quest for elegance in design and execution of high-quality workmanship.
Thank you and your team. You have worked hard, and the result is shining through. Our client's feedback was truly awesome. Keep the attention to detail going as we push to turnover. Wow, great job!!
I am blown away by the workmanship, the efficiency of the installation, and how quickly you were able to do my job. I couldn't be happier!
Natural Stone Designs exceeded my expectations. I can't wait to enjoy my remodeled kitchen!
Thank you, team!!!  Y'all rock. I can't wait to work with you again.